The Guesthouse
What can we offer you?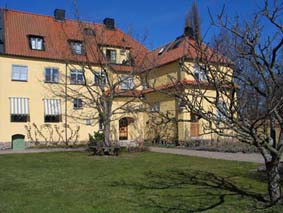 You might not believe it, but you can stay with us - but not in the abbey itself, of course. Well, yes, if you want to be a nun. If such is the case, you can write to us at the address on our homepage. But for anyone else, there is an 'easier' way. Do you long for a quiet place to retire to for a few days in silence and afterthought?
We have a Guesthouse!
And you can book a room there by contacting us but be sure to be out in good time. Especially over long weekends or Easter etc. as we have many visitors then. The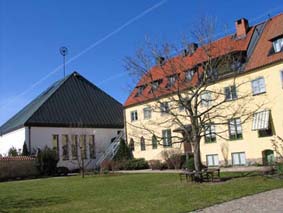 guesthouse is open to anybody who is looking for a few days' rest and relaxation on the shores of Lake Vättern. Each room has its unique charm and gives a feeling of peace and rest. You can stay here and have your meals as well, for a very low price, which we will send to you, if you ask for it.
Booking inquiry for the guesthouse