Volunteer in our Guest House
Do you ever dream of an exciting volunteer job -
with plenty of time for yourself

to find God's meaning for
your life
or your plans for the future?
Or

,

just

a

time-out with

meaning?
Come and be a volunteer with us! You will:
Live in a peaceful atmosphere, just beside Lake Vättern, in a picturesque old town filled with historical memories;

Work with nuns and the other volunteers in our Guest House where you may find the answer to the questions you ask about the meaning of life – about God – and all you are wondering about. Sometimes we can't give you an answer, but we can seek it together. You don't really need to ask such questions either... Just imagine the ten o'clock coffee-break in the summer garden with the sisters and other helpers - a blessed mixture.

You will come in contact with new and interesting people.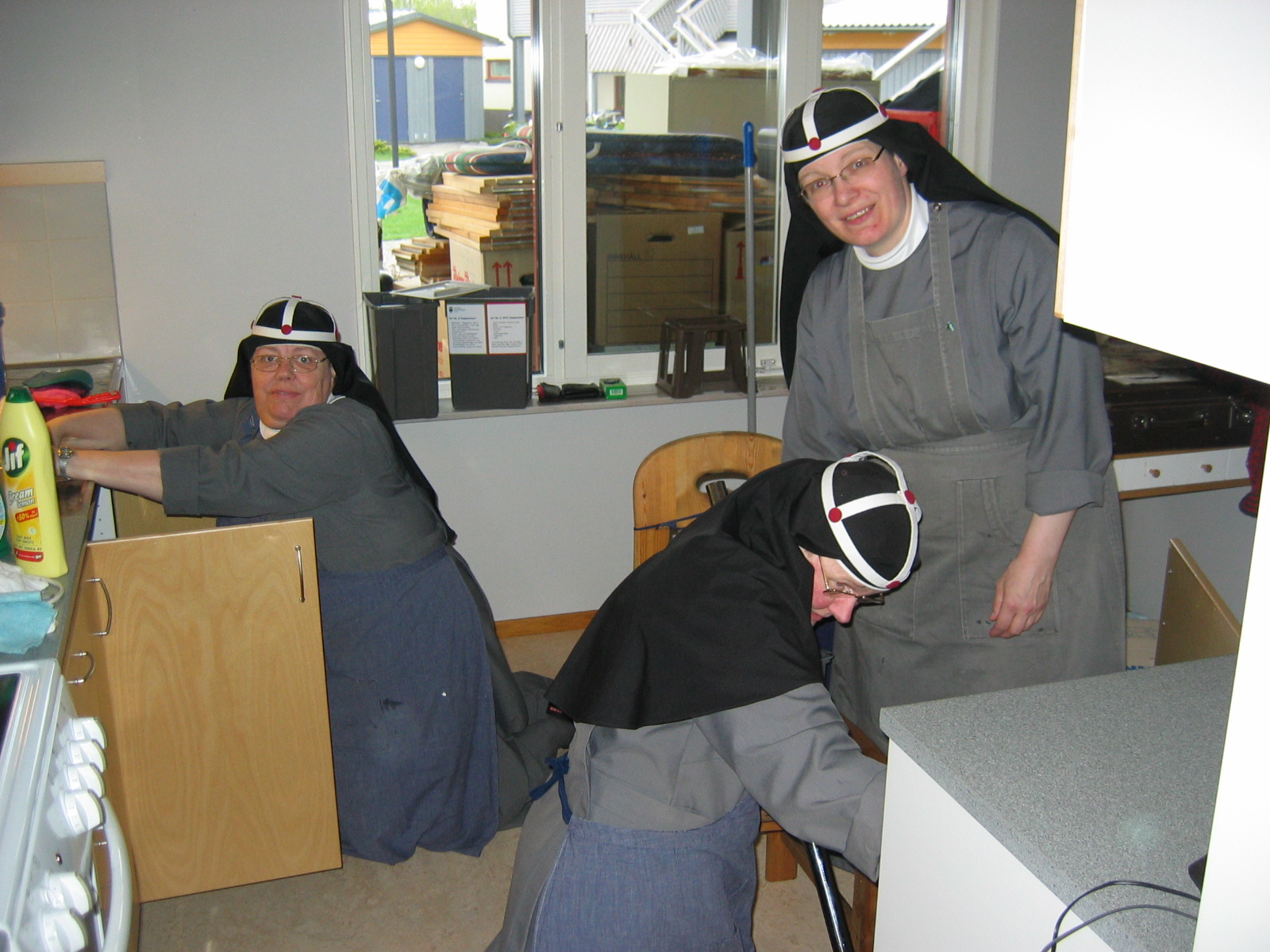 will get the best of contact with many others and you will develop your own personality. We have many interesting guests. The sisters are also different characters – each one a unique personality who is making something meaningful of her life.

Our cosy Guest House is mainly a place meant to give the possibility for people who are searching God and who wants to give their body and soul a rest. Of course the atmosphere in the Guest House forms our way of life, and everyone, guests as well as volunteers, are welcome to take part in our religious services.

We are not a commercial business. We limit our prices and try to keep a level that permits anyone to come here, which also means that we do a lot of repairs and so on, ourselves. We do not have any staff. We have to pay for any service that we need. The sisters work without any pay at all.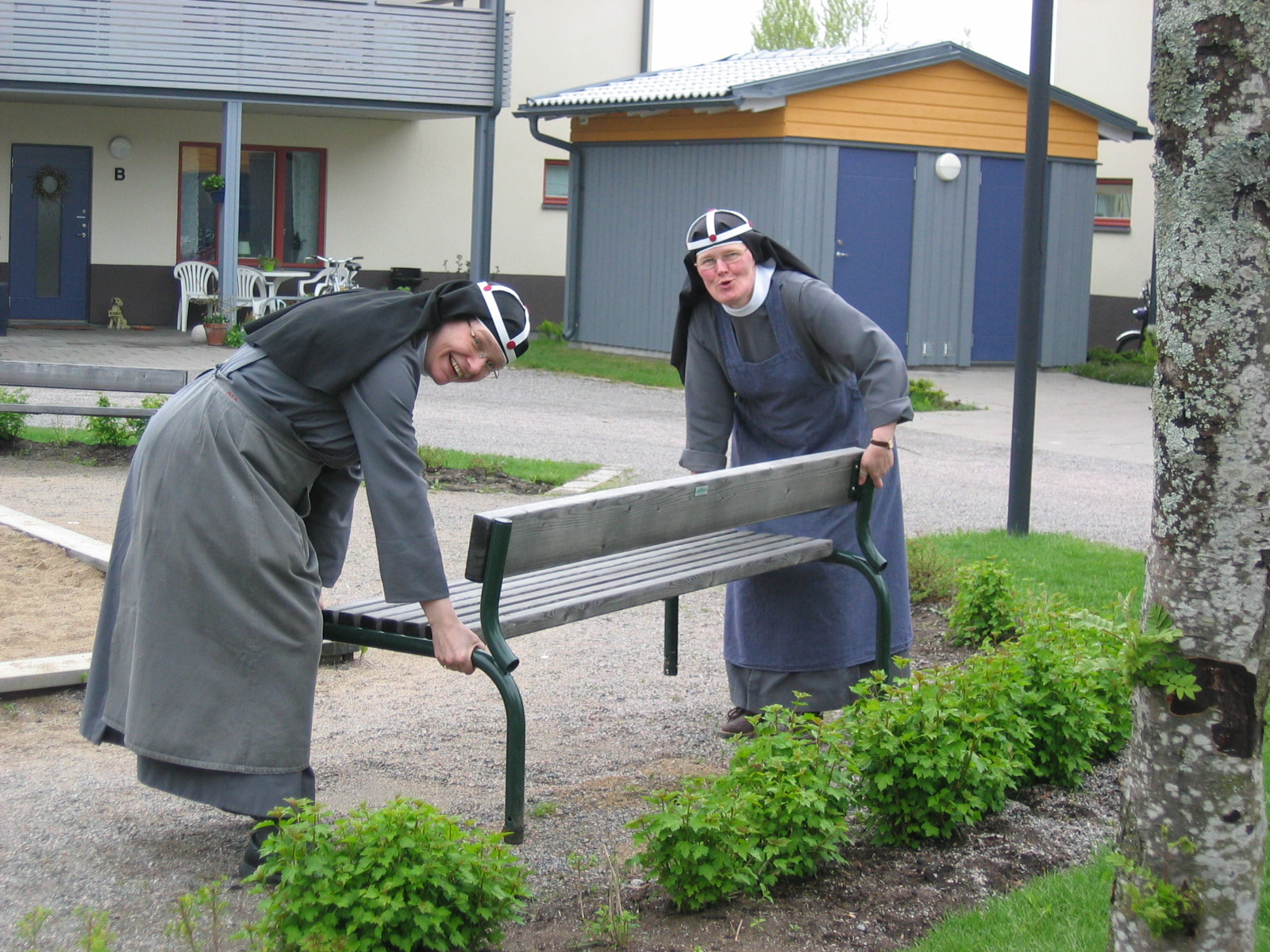 Our volunteer jobs are mainly practical everyday things, usually housework and tidying up and at the weekends, some work in the kitchen, simple jobs that leave the mind free to think. Our aim is to make the guests feel at home.

You will get free accommodation and meals. You will be able to do your own washing. You will get a room in the old part of the house, in a nun's cell where we used to live, so the place is steeped in prayer. In exchange for this you will work mainly during the mornings and with the evening meal. If we have many volunteers, they take turns. You are welcome to come and pray with us. You will get two days free of work a week. Whenever the Guest House is closed, we usually use our time in washing windows, making candles and otherwise keeping ourselves busy. So far we have not been without inspiration.

Interested? Mail us and tell us about yourself, why you want to come, what you have done until now etc. When we have read your mail and if we are willing, you may come. We should like to meet you before we decide if you can be with us 'on trial for a while'. If you seem to match our style during the 'trial' period we can agree on if and when you can come.